Or some things that are chaffing my ass this week
Welcome to the latest C'mon Now newsletter. This is the place where I'll share my thoughts on all the goings-on in MMA. Those thoughts could range from media criticism to advice for folks looking to get into MMA writing to why certain fighters or managers are not good for the sport.
This post is another edition of "MMA Red Ass," where I share some items that have raised my blood pressure this week, which might not warrant a full column.
Before we dig into things, please subscribe to the newsletter if you haven't done so. If you have subscribed, please share it with someone who you think might enjoy reading my ramblings. Also, please think about grabbing a paid subscription. It'll help me deliver more of these newsletters.
---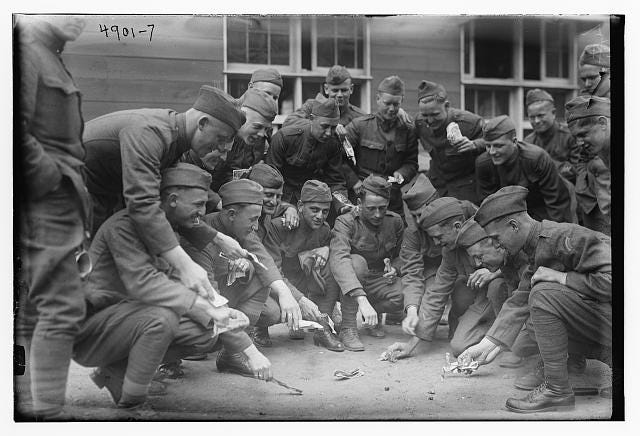 But That Didn't Happen:
When Morgan Campbell stood up at the UFC 246 pre-fight press conference and asked Conor McGregor about the two sexual assault investigations that were reportedly focused on him in 2019, fans in attendance and online and UFC president Dana White were quick to say that Ariel Helwani had asked that question during his interview on ESPN. He absolutely hadn't asked. Helwani asked McGregor about "allegations," which is a far cry from asking him about "sexual assault allegations." I do not understand why fans and White couldn't or wouldn't see that, but White and the sycophantic fans of McGregor and the UFC tried to spin that narrative in that direction and mostly, I think it worked.
Let Me Help You With That:
USADA blasted Fabricio Werdum with a two-year ban in 2018 when the former UFC champ popped for trenbolone and its metabolite epitrenbolone following an out-of-competition urine test. That ban kicked in on May 22, 2018. Earlier this week it was announced that Werdum received a 10-month reduction in his suspension for what USADA likes to call substantial assistance. Which, in the parlance of our times, translates to being a rat. The UFC wrote in its release on the subject, that substantial assistance is when "an athlete facing a period of ineligibility who provides information that leads to the discovery of another violation or which results in a criminal or disciplinary body discovering an offense, is eligible for a sanction reduction." Like, I said, a rat. Not a good look for Werdum, but he's not the first fighter to save some time off by turning someone else into the good folks at USADA.
Do you know something about UFC, USADA, an MMA manager or a fighter, that I should know? You can email me at trent.reinsmith@gmail.com or contact me via secure messaging on Telegram at trentreinsmith.
Yeah, That's Kind Of An Asshole Move:
So Henry Cejudo decided that he needed to take his trash talk to the next level by sprinkling in a bit of homophobia.
It's a bad look for Cejudo, but it's a worse look for the UFC, who once again sits back and lets its fighters spew hateful shit even though it's against the promotion's code of conduct.
Anyway, Cejudo proved that he's pretty much an asshole with that tweet.
Not So Bad:
It's rare that you'll ever find one fighter defending the honor of another. It's even more remarkable to see that happen between opponents. But that's exactly what occurred when Morgan Campbell asked his question about Conor McGregor and sexual assault allegations. Donald Cerrone was quick to point out that everyone was at the UFC 246 press conference to promote a fight and not talk about outside the cage incidents, which, yeah, no. For a man who wants to portray himself as the ultimate bad ass in a sport full of badasses, it was weird to hear and see that reaction from Cerrone. It came across as him being more Dana White lap dog than BMF.
Hey folks, please consider a paid subscription. I would like to deliver more stories to you kind subscribers and the only way that can happen is if I can replace some of the paid work I do. So, something to think about.
A Rising Tide Might Sink Some Boats:
Conor McGregor's disclosed pay for UFC 246 is $3 million. Meanwhile, Donald Cerrone's disclosed payout is $200K/$200K, which kind of shoots down the rising tide lifts all boats theory. It wouldn't be out of line to think the UFC negotiated with Cerrone by saying, "we can get anyone to take this fight." Which sadly, is the truth.
Swing And A Miss:
In an interview with Aaron Bronsteter, UFC president Dana White dropped this gem while speaking about the UFC's deal with Reebok, "It ended up being an absolute home run. I love the look, I love the feel of everything that we've done with Reebok and uniforms are here to stay."
I would bet you'd be hard pressed to find a single fighter on the UFC roster who would feel the same as White. The Reebok deal has been good for the UFC, for the fighters it's been one of the shittiest deals ever to be foisted on the promotion's independent contractors.
---