A Detailed Timeline Re: UFC 244 Credential Denial
Or Forgive Me If I Am Suspicious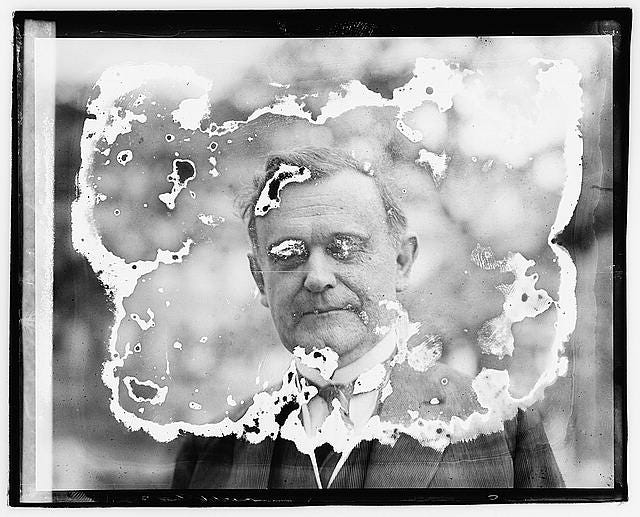 I submitted my credential request for UFC 244 two weeks ago. I waited and heard nothing back. About midweek, I began to contact some UFC folks. I emailed the address that was on the media site and I hit up a couple of other folks. In the meantime, my editor at Forbes emailed me and told me he had been on calls with the UFC a few times about my request. The UFC wanted my work plan for coverage (weird, but okay) and to remind my editor that I could only use what I got from on-site for Forbes (again, strange, but okay). I gave my work plan, which was backstage interview coverage, post-fight presser coverage and a more significant piece to focus on the sights and feel of the event from start to finish from a couple of different perspectives. I told my editor that I was aware of the requirements of the credential since I had successfully been credentialed from UFC 128 forward with no issues. He thought I was all good and told me to plan as if I was going to be credentialed since I was never denied before.
Do you know something about UFC, USADA, an MMA manager or a fighter, that I should know? You can email me at trent.reinsmith@gmail.com or contact me via secure messaging on Telegram at trentreinsmith.
I got no approval or denial as the week wore on. I emailed the UFC folks again. No reply. By Friday, I just wanted to know what the story was, if I was approved, cool. If I was denied, also cool. I had travel to arrange and dogs to get a sitter for. I'm no genius, but it felt like this was dragging out intentionally. I contacted the MMAJA folks and they asked the status of my request and my MMAJA contact was told the UFC was overwhelmed with requests and were still working on them and that I would get the answer Friday. At that point, that's all I could ask of the MMAJA because even if I were denied, that's far too late in the game to get a grievance going and look for a resolution to get me to NYC.
I got my reply at 8:34 PM on Friday, Nov. 1:
Thank you for your interest in covering UFC 244 on November 2nd 2019 at Madison Square Garden. Unfortunately, we are unable to issue you a credential for this event. The demand for media coverage has exceeded our capacity and we are forced to turn away valuable press representatives. If you have any questions regarding your credential request, please email XXXXXXXX. Thank you again and best regards.
Again, no genius, but with everything but the event already completed by 8:34 on Friday, I would think the approval process would have been done by than to account for travel for media for the biggest event of the year. Maybe I'm wrong. I don't think I am.
Anyway, credentials denied. Life goes on, I can cover everything from home, except my bigger piece.
Now some background.
I wrote a blog reporting on UFC on ESPN 5 ratings and gate: UFC On ESPN 5: Covington Vs. Lawler Underwhelms In Ratings And Gate
After the blog was up for a while, I got an angry email from a UFC VP that was entitled "Sloppy Article":
Hey Trent, how about digging a little deeper next time you write a ratings story? This post UFC On ESPN 5: Covington Vs. Lawler Underwhelms In Ratings And Gate is just plain sloppy and ignores several key facts. We'll even make it easy for you next time—how about reaching out to fact check?

· There's no mention that the event peaked at 945K viewers during the main event. You don't even give proper context to 680K being an average of total viewers during the telecast, not the peak.

· The main card averaged more viewers (680K) than Yankees vs. Red Sox on FS1 (587K) and the event was the top-rated sports event on cable for the day. The prelims and main card were also the top 2 sporting events on cable in key audience demos (Adults 18-34, 18-49, 25-54 and Men 18-34, 18-49 and 25-54).

· FIGHT NIGHT (COVINGTON/LAWLER) out delivered FOX's PBC Fight Night in key demos: Men 18-34 and Men 18-49.

· Drove ESPN to #1 Network Status in the Time Period: For the Saturday 3:15P-6:15P time period, ESPN was the most watched network (Broadcast or Cable) among key Male demos.

· Outdelivered FS1's Comparable Fight From a Year Ago: Up +37% from the comparable daytime Fight Night (SHOGUN/SMITH) on FS1 from July 22, 2018.

· FIGHT NIGHT (COVINGTON/LAWLER would have beaten 7 primetime FS1 UFC FIGHT NIGHT's in 2018 among Total Viewers.

I thought you were better than this. Disappointing.
All valid points. I could have done without the condescending tone.
My reply:
I will add the fact that the numbers for all the events are the average across the broadcast.

I am focusing strictly on the 5 UFC on ESPN cards in the story and comparing those numbers to each other.
Got this back:
But it lacks context. That's huge. You also forgot to mention that this ever was an AFTERNOON event in ET and a MORNING event in PT. Of course the viewership will be smaller compared to events in prime time!
My reply:
Will add main card start times as well.

I will also keep all of this in mind for future ratings and numbers stories in order to paint the complete picture.

I did not mean to misrepresent. Will be more thorough for sure going forward.
Once things were updated, I got this:
You barely updated this post. The headline is still misleading. WTF? I know you were credentialed for one of our events this year. If this is going to be your approach to coverage, don't even bother asking next time. (Bold is mine)
My reply:
I updated what I said I would update. I do not feel the headline is misleading since the numbers were the worst of the 5 UFC on ESPN cards.

I also do not appreciate being threatened with having credentials pulled.
Final note before I stopped replying:
Your post is sloppy, uninformed, misleading, lacking context, and you refuse to make meaningful corrections despite the fact that I sent you a series of data points that show that the ratings actually performed well for its time period. I'm baffled as to why you can't see why I'm upset.
Now, if you think I'm crazy for thinking this was dragged out on purpose and that I was denied because of an overwhelming number of requests, that's fine. I could have been, but I have my suspicions that wasn't the entire reason.
---
Here is the list of questions I had for Dana White at the UFC 244 post-fight presser:
How can you justify booking a fight for Conor McGregor with the two open sexual assault investigations open?
Is Anthony Johnson coming back to UFC? If so, is that justifiable with his long list of assault allegations and recent plea deal?
Why can't we get actual numbers and substances on some drug test failures so we can investigate? We don't need vague responses, we need actual concrete evidence.
Can you address the rumors of assault concerning Ali Abdelaziz at a UFC event and if the UFC is doing its own investigation without law enforcement involvement?
*If anyone at UFC 244 wants, feel free to ask these of White.