Discover more from C'mon Now
My thoughts on the latest MMA news and a bunch of things that interest me... and maybe some random thoughts
The Case Against Anthony Johnson's UFC Return
Anthony Johnson has a history. It's not a good history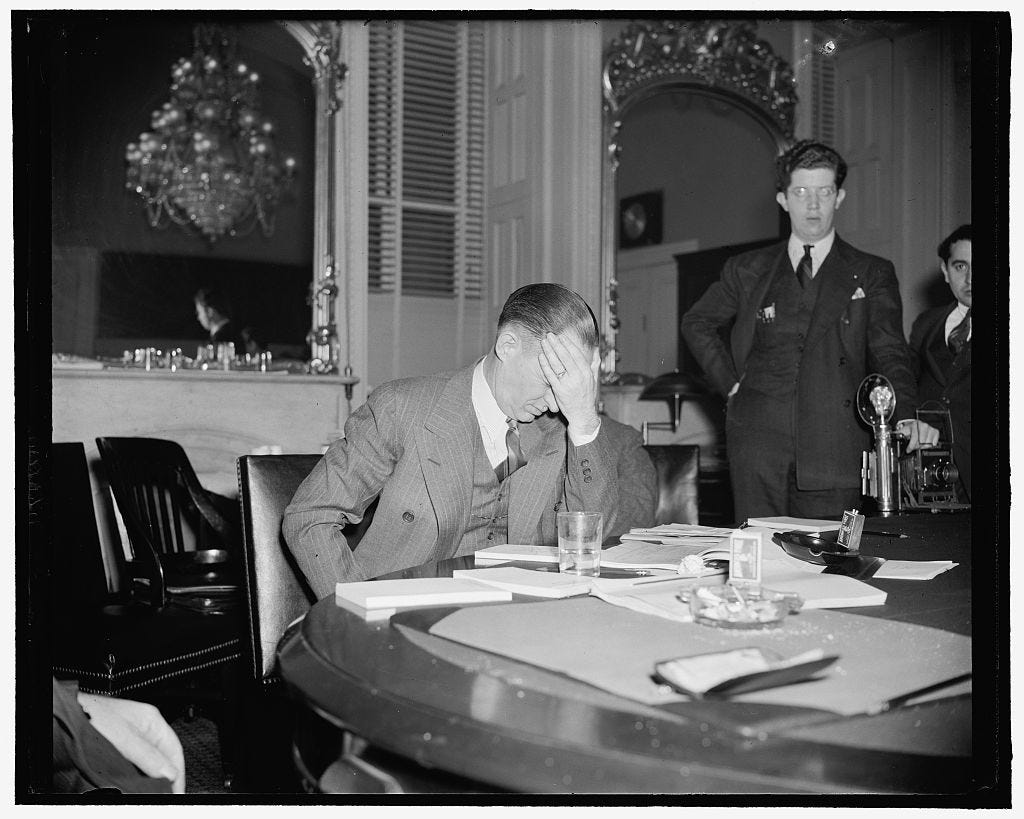 Every time I hear folks discussing the (alleged) imminent return of Anthony Johnson to the octagon, I die a little inside. Not because I don't want to see him fight, I'm indifferent to that, but because in a right and just world, we wouldn't be talking about this at all. To be blunt, Johnson should not be able to compete in MMA, bare-knuckle boxing, or any other combat sport.
Why, you ask? Well, let's run down the reasons.
1. Three Years Probation For Domestic Violence
Johnson was sentenced (via MMAWeekly) to three years probation, one day in jail, eight hours of community service and had to participate in 52 weeks of domestic violence counseling after he pleaded no contest to a June 2009 charge of domestic violence.
According to the San Jose Mercury News (via MMA Fighting), Johnson had been charged with domestic violence, battery, death threats and destroying a phone to prevent the report of a crime. The police report of the incident said that Johnson forced himself into the home of an ex-girlfriend after being denied entry to check on his dogs. Both Johnson and the woman had injuries to their faces.
Johnson spoke to ESPN in 2015 about the incident.
"We were both just young. Neither one of us got physical with each other," Johnson said. "We were just doing whatever we could to get under each other's skin. To this day, we still talk. We've both apologized."
We only have Johnson's word that an apology was issued in this case.
2. Serious Allegations Dismissed
In 2014, the mother of two of Johnson's children filed a police report that said she was receiving threats that she believed were coming from Johnson's friends. She also said that Johnson struck her in 2012 and knocked out two of her teeth. The woman said the 2012 incident took place at her work and that it was caught on video by security cameras.
Bloody Elbow published the police report:
*Redacted* stated that two years ago Johnson hit her in the face and knocked out two of her teeth. Since that incident she has had several other verbal altercations with Johnson. *redacted* has only reported one of the incidents to the police.

Most recently, Johnson went to *redacted *'s house and tok their dog on 08/24/14. *Redacted* also advised that she keeps receiving calls and text messages from an unknown male subject threatening her. *Redacted* stated that it's not Johnson but thinks it's his friends.

I advised *redacted* to go to the Courthouse and obtain a no contact order against Johnson.

I provided *redacted* with a domestic violence brochure.
According to Bloody Elbow's report, the woman said Johnson talked her out of reporting the 2012 incident.
The UFC released a statement and suspended Johnson not long after Bloody Elbow's reporting.
"We are aware of the situation involving Anthony Johnson. As a result, we are suspending him indefinitely. We are using a third-party law firm to conduct a formal investigation and once we have more information, we'll determine whether further course of action is necessary," 
Johnson responded on his Facebook page.
The shit ppl will say and the lengths ppl will go just to tell a Fucking lie is ridiculous. 

That's all I'm going to say and thank you all for the support and positive feedback that I'm getting.
In November 2014 the case went to civil court, where the woman dismissed her complaint (via Bloody Elbow). With that, the case was fully dismissed.  The UFC then reinstated Johnson without sanctions. However, the promotion did add at the end of its statement, "The UFC organization will not tolerate domestic violence, sexual assault or any other violation of its Code of Conduct. The organization is committed to thoroughly investigating all allegations and taking the appropriate action when warranted."
According to ESPN, Johnson said the woman is not the mother of his children.
Johnson told ESPN the following about the incident that got him suspended by the UFC:
"It was like a stab in the heart. I knew I didn't do anything, but when things come out in the media, people believe it so fast. I almost lost my cool, but at the same time I had family, friends and a team. They supported me. I know I'm not that type of person, so I got over it."
UFC president Dana White played the now familiar role of victim shamer when he said (via FOX Sports):
"The guys came back and said you need to suspend him, not cut him," White told reporters, "[because] apparently if you look into this situation this girl has a ton of felonies and she's got a real bad history of stuff. And the thing is, when she's saying this happened, he wasn't even in the country."
3. Reported But No Charges Pressed
While Johnson was serving his suspension for the above, another woman reported that on March 19, 2014, she called the police to get Johnson to leave her workplace, Park's Taekwondo. 
According to MMA Junkie:
The woman said Johnson knew she was working alone March 19. She said he demanded to speak with her, grabbed her shirt behind the neck, lifted her up from the chair by her shirt and grabbed her right arm. She showed the investigator "bruising on her right forearm and a reddish scratch mark near her right collarbone." She told police she asked Johnson to leave several times, but he did not until police arrived.
When asked about the allegations, Johnson texted MMA Junkie, "Um no never." When asked why she would report such a thing, Johnson wrote, "No idea, and I don't believe she said that cuz we talk everyday and great friends." (which, sounds familiar. See reason #1).
According to ESPN, the woman did not press charges.
4. The Infamous Yoga Mat Incident
And then in August 2015 there was the infamous yoga mat incident, which Johnson, for some strange reason reported himself on Facebook, which Bloody Elbow caught before it was deleted:
"To the ugly girl in the gym built like a bag of dry dog food, this is for you. If you get in my way or any other athlete way again I'll through your yoga mat across the gym AGAIN.

"Who in their right mind stretches where ppl are suppose to lift? Don't ever run your mouth at me again you won't win that battle I will. Talking about it was rude that I lifted next to you while you were stretching. You need more than stretching to help that beat up body.

"Run to the front desk again crying talking about you feel threaten and gonna go to social media. I really don't care! I've been through worse! That's a athletes gym not a yoga studio. That fake crying does nothing for anybody btw. Just like the guy said you live in his neighborhood and you exaggerate and overreact all the time …

"So one more time don't run your mouth and don't do yoga stretching where ppl lift weights or I'll snatch the mat from under you AGAIN and throw it AGAIN …

"Understand? Good girl …

"One more thing stop wearing sports bras when your tummy look like a old country red clay dirt road."
Johnson apologized the next day on Facebook (via MMA Junkie), writing:
"I shouldn't have gotten that upset from the start but I did, I mean I'm human," Johnson wrote. "I said some pretty nasty things about a female from my gym while full of emotions (not a good idea) so I do wanna apologize to her for being rude as I was and not taking a break to relax after our argument.

"Sorry to everyone else too for having to witness me getting upset about a argument in the gym. I'm not going to sugarcoat it and make it seem like I'm a angel because I'm not but I will admit when I'm wrong. Other than that I hope everybody has a awesome day."
The same day Johnson apologized, the UFC once again began an investigation into his actions, telling MMA Junkie, "UFC is aware of the situation involving Anthony Johnson. We take these matters seriously and have commenced a formal investigation by a third-party law firm. We will act accordingly once we gather more information."
Later that month, Johnson agreed to counseling, according to the UFC:
Following a thorough investigation by a third-party law firm, UFC is extremely disappointed with Anthony Johnson's recent actions, as the organization does not tolerate behavior of this nature from any athletes under contract with the UFC. Johnson personally apologized to the woman he verbally offended at a Florida gym last week and for the insensitive comments he made on social media afterwards. The woman accepted Johnson's apology and indicated a desire to put this unfortunate matter behind them. In order to ensure these situations do not happen in the future, Johnson has agreed to participate in counseling and UFC will support him through this process. Johnson has also agreed to make a donation to a Florida-based women's charity.
5. Mad For No Reason
Following his UFC 191 win over Jimi Manuwa, which took place on September 5, 2015, Johnson said at the post-fight press conference (via MMA Junkie), "Like I said before, you guys are going to write what you want want to write. A lot of you guys write a lot of bullshit. But that's what you do. That's what you have to do to get paid, and I'm fine with that.
"But if you're going to write something bad, also write something good."
Which…I don't know how you get mad at the media for reporting on police and court reports or things Johnson literally bragged about on Facebook. 
6. Striking A Plea Deal
Johnson seemed to stay out of trouble for the next few years, but in May of this year he was back on the police blotter. This time he was arrested for battery/domestic battery according to the police report. 
Johnson faced up to one year in jail for an arrest in May. According to police records, Johnson went to the apartment of a woman he had been in a relationship with to discuss an issue between them. During that time, the woman began to pack Johnson's belongings. He then entered the room and picked her up "in a football hold" and carried her into another room. The woman stated she was afraid due to Johnson's size and his martial arts experience. She then asked Johnson for her phone, which he gave to her and she called 911.
Johnson's account, according to the police report, was that he was packing his things when the woman entered the room and continued to argue with him. Johnson said he asked to be left alone several times. He then said he picked her up and moved her to another room. Johnson said he was not trying to hurt her.
There were no visible injuries on the woman and she refused to complete a written statement for the police.
The reporting officer, believing that Johnson had touched the woman against her will, arrested him and charged him with battery/domestic battery.
Johnson struck a plea deal on those charges. On September 21 the court filed his completion of a 12-hour anger management class, which was Johnson third reported incident of counseling. 
Well, Here We Are
So, that's why I don't think Anthony Johnson should be allowed back into the UFC with open arms. He has not shown remorse, regret or any ability to keep himself out of trouble. Sure, I guess you could convince yourself that Anthony Johnson is the victim of some incredibly bad luck, but I think that would be a stretch, wouldn't it?
Johnson has barely faced any repercussions at all for his actions. That needs to change.
Sadly, I doubt it will.