Discover more from C'mon Now
My thoughts on the latest MMA news and a bunch of things that interest me... and maybe some random thoughts
Dana White Isn't Afraid To Victim Shame/Blame When It Comes To Violence Against Women
or Yeah, Maybe Don't Pretend You Know Something You Don't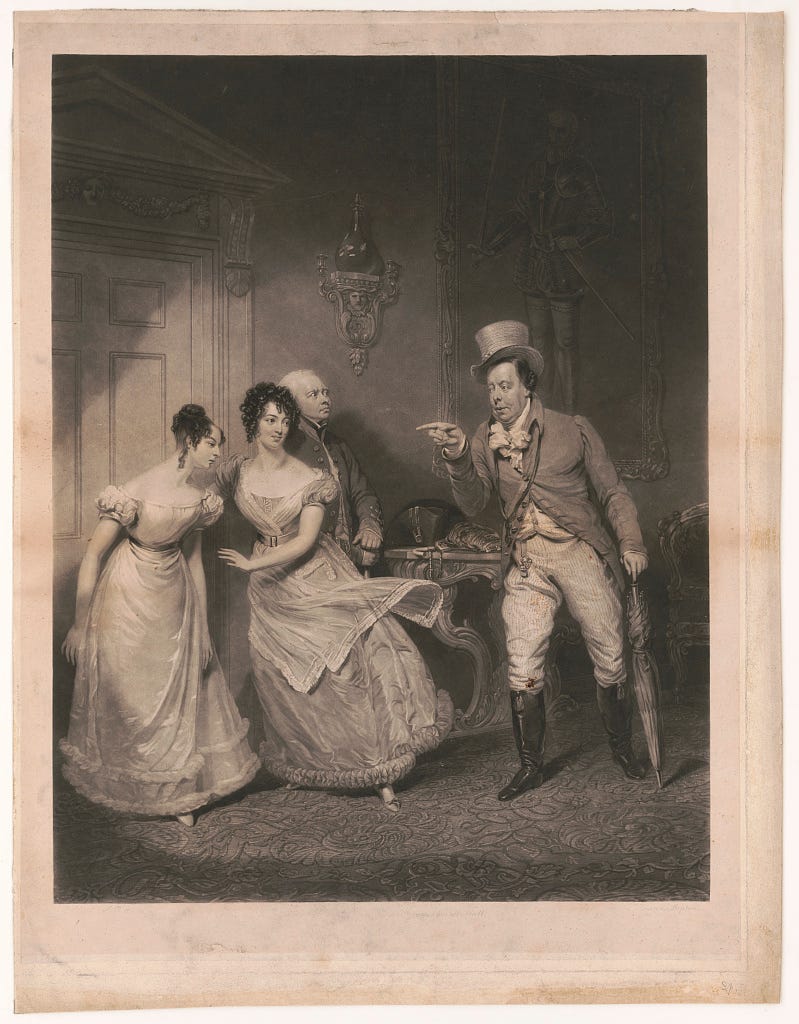 UFC president Dana White has not yet attempted to cast doubts regarding the two sexual assault allegations against Conor McGregor, but there's a good chance that at some point, White will try and paint the women who are accusing McGregor of these assaults in a bad light. He's done it before and he hasn't been subtle about it either.
Oh, you want examples? Well, look at that, I have you covered.
---
UFC light heavyweight champion Jon Jones recently accepted a plea deal regarding an alleged incident at a New Mexico strip club in April.
Jones pleaded no contest to one misdemeanor charge of disorderly conduct in the matter. He was initially charged with battery. A waitress accused Jones of putting her in a chokehold and slapping her in the crotch. According to TMZ, the woman, who said at one point during her interview with police that Jones "gets away with (expletive) everything," eventually stopped cooperating in the investigation.
Before Jones took the plea deal, which is odd considering the alleged victim had stopped cooperating, White commented on the case to TSN and made it sound like Jones was the victim.
Some of the videos are coming back. I've seen some videos. I don't want to talk about it cause I don't want to hurt his case or whatever but it's unfortunate, let's put it that way. When you're famous, these types of things happen to you.

From what I've seen so far, when it all surfaces and comes to the top, it looks good for Jon. It looks very good for Jon Jones. It's quite sad actually.
Jones has not commented on the case, but if it were me and I was 100 percent in the clear, had money to burn in my defense and the alleged victim had stopped cooperating, I don't see where I would plead to a lesser charge, but hey, that's just me.
---
In February 2014, a SWAT team surrounded Thiago Silva's home in Fort Lauderdale, Florida. He was taken into custody at that time and charged with two counts of aggravated assault with a weapon, aggravated battery with a deadly weapon and one count of resisting an officer without violence. At the time, White told TMZ, "This guy will never fight in the UFC again."
The police report for that incident, which was obtained by MMA Mania, stated:
During the argument, the defendant picked up a silver colored revolver, pushed her to the sofa, pointed the firearm at her and told her he was going to kill her. When she began to scream, he covered her mouth with his free hand. He then placed the firearm in her mouth while still holding her down. While attempting to scream, the defendant then left the resident and fled in his vehicle. She stated to Deputy Story that she was in fear of her life.
Later in the report:
…the defendant sent the text message to the victim in Portuguese stating 'I am gonna fuck you up and you are going to die. I am going to hire someone to kill you and I am going to move my girlfriend in.'
In another incident that was in the police report, Silva went to the gym where his estranged wife was working:
She immediately noticed that he had been drinking and extremely intoxicated. He then produced a black glock firearm and pointed it at the victim. He stated, You have ten seconds to bring Pablo (Popovitch) outside and if he does not come out, I will go in the gym and start shooting everyone.
Later in the report:
The defendant threatened to kill both victim Silva and victim Popovitch. Popovitch then ran back into the gym, locked the front door, and called 911.
The charges against Silva were later dropped when his estranged wife stopped cooperating. The reason she stopped cooperating was simple; she had left the country by that time.
After the charges were dropped, White had the audacity to sell the following narrative to UFC.com:
When this thing went down, I said he'd never fight in the UFC again. When I watched it unfold on TV and heard of the charges, it didn't look good for Thiago Silva. But he was acquitted of all charges. How do you not let the guy fight again?
He went through the legal process and came out of it untainted. He deserves to be able to make a living again. He's back under contract.
Sorry for all that background, but I think it is essential to the story since it happened nearly six years ago, which is a lifetime in MMA. Now, here is when White (via MMA Fighting) tried to subtly point a finger in the direction of Silva's estranged wife.
If you believe in the process, if you believe in the legal process, they came, [police] arrested him and he wasn't brought up on any charges (ed. this is a lie). Plus, I know a lot more of the story and what went on. If you take his side of the story, her side of the story, the truth lies somewhere in the middle, but he went through the process and he wasn't charged with anything. The guy should have the ability to make a living.
But White didn't know a lot more of the story. Less than two weeks later, the UFC released Silva after his estranged wife filled in a lot more of the story herself when she posted videos (plural) of Silva confronting her with a gun in his hand. It was those videos that got Silva released from the UFC. Which shows that abuse victims are often not believed without video proof.
The UFC statement on the release of the "untainted" Silva did not mention that it had brought him back with open arms shortly before it released him.
---
Anthony Johnson has a relatively lengthy list of domestic abuse allegations against him. In 2014, the UFC suspended Johnson while it investigated the following allegations, which were disclosed in a police report obtained by Bloody Elbow:
*Redacted* stated that two years ago Johnson hit her in the face and knocked out two of her teeth. Since that incident she has had several other verbal altercations with Johnson. *redacted* has only reported one of the incidents to the police.

Most recently, Johnson went to *redacted *'s house and tok their dog on 08/24/14. *Redacted* also advised that she keeps receiving calls and text messages from an unknown male subject threatening her. *Redacted* stated that it's not Johnson but thinks it's his friends.

I advised *redacted* to go to the Courthouse and obtain a no contact order against Johnson.

I provided *redacted* with a domestic violence brochure.
According to Bloody Elbow's report, the woman said Johnson talked her out of reporting the 2012 incident.
In November 2014 the case went to civil court, where the woman dismissed her complaint (via Bloody Elbow). With that, the case was fully dismissed. The UFC then reinstated Johnson without sanctions. However, the promotion did add at the end of its statement, "The UFC organization will not tolerate domestic violence, sexual assault or any other violation of its Code of Conduct. The organization is committed to thoroughly investigating all allegations and taking the appropriate action when warranted."
It was after the charges were dismissed that White did his victim shaming (via FOX Sports):
"The guys came back and said you need to suspend him, not cut him. Apparently if you look into this situation this girl has a ton of felonies and she's got a real bad history of stuff. And the thing is, when she's saying this happened, he wasn't even in the country.
I covered Johnson's situation earlier where I made a case that he should not be allowed to return to the UFC.
The Case Against Anthony Johnson's UFC Return
---
Each of these incidents is bad. When you string them together, you kind of have to wonder about the claim White made to The International Business Times in 2014:
We've been all over [the Anthony Johnson case] and when you move as fast as we move, and the things we've been doing, it's hard to police thousands of guys and know what exactly is going on but as soon as we've found information on guys, we've acted. Of course, the way we always react is morally first then the business second.